Selling a Home
Is the intersection of Cherished Memories of the Past and Hopes and Dreams of the Future.
CREATING THE BEST PERCEPTION OF VALUE FOR YOUR HOME
How your home is presented in person and online can affect the sales price. Not all agents are alike and when you are working with me, I will share some money-making tips that will put money in your pocket.
Pre-Listing Inspections
By bringing potential problem areas to light before sellers put their house on the market and creating an environment of trust and goodwill between sellers and buyers, prelisting inspections can reduce parties' stress level and eliminate many of the bumps that can throw a deal off track.
The need to make certain repairs—such as to mechanical systems (heating and air conditioning, plumbing, and electrical) and to address safety issues—almost goes without saying. But the prelisting inspection can help the owner decide which, if any, of the remaining projects to address before putting the house on the market.
Even if sellers decide not to make any of the suggested fixes, a prelisting inspection can still prove beneficial. It allows sellers to obtain cost estimates for needed work, so they can offer potential buyers an appropriate, not excessive, discount off the listing price.
A prelisting inspection helps get buyers comfortable with the idea of making an "as is" offer. There's also a greater sense of security because the seller is being very transparent, demonstrating that there's nothing to hide.
Home Inspection
Wood Destroying Pests/Vermin
Chimney Inspection
Roof Inspection
Sewer Lateral Inspection (as required)
Septic System Inspection (if needed)
Thanks to the Internet, potential buyers are walking into homes more knowledgeable than ever before, and sellers need to do everything they can to sell their house with fewer surprises or hiccups.
MAKE YOUR HOUSE SPARKLE | CLEANING AND DECLUTTERING
Clean the windows, carpets, walls, lighting fixtures, and baseboards to make the house shine.
Pare down clutter and pack up your least-used items, such as large blenders and other kitchen tools, out-of-season clothes, toys, and seasonal items. Store items off-site or in boxes neatly arranged in the garage.
STAGING IS LESS EXPENSIVE THAN YOUR FIRST PRICE REDUCTION!
You never get a second chance at a great first impression! Depersonalize, Declutter and Stage the property to capture the best photography and attract the most buyers to your home. This creates the highest perception of value aside from your quality upgrades.
PROFESSIONAL PHOTOGRAPHY – VIDEO – DRONE
"Most of your selling is online. You've got about seven seconds to capture the buyer's attention online before moving on to the next property. That's how critical staging and professional photography is!"
Please note: If the house is a Fixer or is tenant occupied, I may not schedule a professional photographer in those cases.
MARKETING AND ADVERTISING
When you list with me, we'll have access to the Keller Williams Listing System, or KWLS. This proprietary, exclusive system ensures your property is marketed online 24/7 through more than 150 publishers syndicating to 750 of the most popular search Websites
Social Media
Print Marketing
Postcard Mailing
Open Houses (with Seller's permission)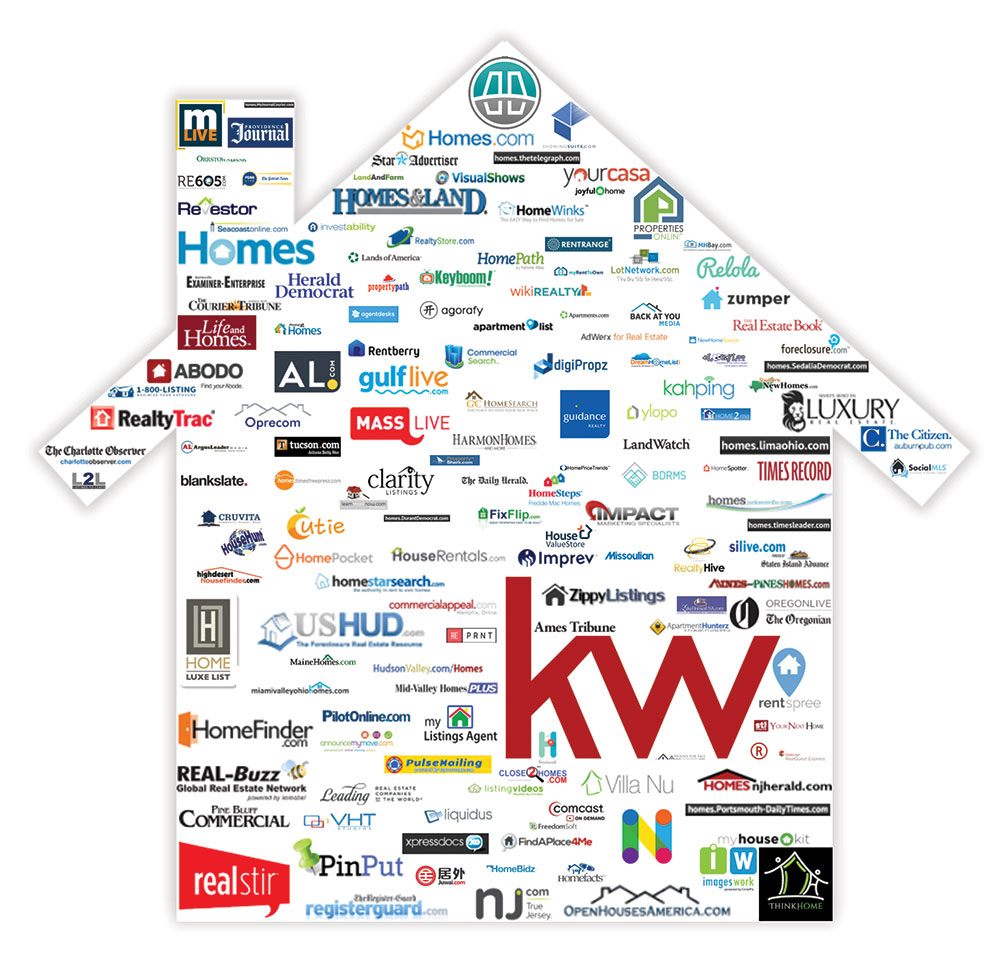 By having our lender cross-qualify the buyer's credit worthiness before opening escrow, we can prevent buyer's that are not fully approved to purchase. This prevents the transaction from falling apart and coming back on the market.
Our concierge was established to help sellers prepare their home for sale by covering the upfront costs of renovations or repairs that can lead to a higher sales price.
With the internet, buyers are very informed.
They know what you bought your home for, what your home looked like when you bought it, what you've done to it, how much you owe on it and why you're selling.
They compare your home to others on the market. Pricing it at Market Value or just slightly below is the best strategy to get your home sold quickly and give the buyers the best perception
of value.
SHOWING THE PROPERTY – SELLER RESPONSIBILITIES:
Making the home available to show quickly and in show quality.
Turning on lights
Closing toilet lids
Picking up around the house and outside
Lockbox Access
For Sale Sign Posted
Leftover Homeowners
Pets and pet odors
Bad smells, mildew
Odd Home Makeovers, unpermitted additions
Dirty clothes, unmade beds, unflushed toilets, overflowing trash, soiled carpet, and clutter
Personal mail, credit cards and junk mail piles out in the open
Too dark inside
Lockbox access
Distracting artwork, guns out in the open
Marijuana and drugs
Looking forward to working with you!