Ventura County Real Estate
Delivering a smooth process from start to finish... whether you're buying, selling, or even relocating!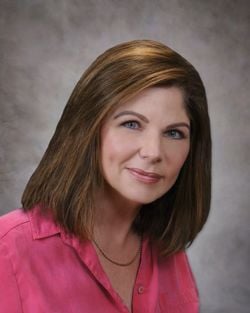 Former Certified Residential Appraiser
Luxury Property Specialist
Certified Probate Real Estate Specialist (CPRES)
Seniors Real Estate Specialist (SRES)
Certified Investor Agent Specialist (CIAS)
Certified Distressed Property Expert (CDPE)
Real Estate Collaborative Specialist – Divorce (RCS-D)
Betty Fernandez
REALTOR®/Broker-Associate
Fmr. Certified Residential Appraiser
Betty understands that selling a home is more than simply a transaction—it's a highly emotional decision. To every new relationship, Betty brings more than 18 years of experience and a dedication to her clients that extends above and beyond what's expected. Proving that not all brokers are alike, Betty has consistently helped homeowners get top dollar for their homes, often exceeding market conditions. Her extensive knowledge of the competitive real estate market in Ventura County benefits both buyers and sellers at all levels. And she has been known to produce exceptional results for clients in situations where other agents have failed, thanks to a keen talent for uncovering a property's true condition and creating the highest perception of value. Betty is an expert marketer who utilizes all available tools, both online and off. And when it comes to closing, she employs strong negotiation tactics with winning results.
The Client Experience ...

"Betty is an excellent realtor! Our purchase was more complicated than usual due to being out of state and a Trust sale, but she handled it wonderfully. She is very competent and professional. Job well done!"


"I was recommended to Betty Fernandez to handle the selling of my house. I was moving to an assisted living community and had no idea the problems that would arise. She knew how to make things easy, with the sale, staging, estate sale, moving and all the other things that would come up. Even got 2
…
0K over asking. If you are looking for someone to make things easier for your purchase or sale, give Betty a call. You will be glad you did. I was. RON L."

"Dear Betty, Thank you for the excellent job you did from the beginning to the end of the process involved in the sale of my condo. In all four places I have purchased only you staged and made my condo look great and appealing. I also knew you had a great deal to succumb from the buyer and especially
…
her agent. You also chose movers who were inexpensive and experienced and you were able to rid the condo of all remaining furniture etc. For all this I am very grateful. Good luck in all your future endeavors and hopefully they go smoothly! Esther Hulse"

"I was able to see Betty's exceptional assistance and expertise during the condo sale for an elderly neighbor. Betty's dedication and skills made a significant positive impact on the entire process. Taking care of relocating the lady into assisted living, preparing the home for sale, staging, open ho
…
uses, and dealing with a challenging transaction where she negotiated on behalf of the seller every step of the way. Betty's ability to handle these challenges smoothly reflects her professionalism and genuine care for her clients. It's heartwarming to know that there are individuals like Betty who go above and beyond to make such transitions easier for those in need. I highly recommend Betty when you need more than just an agent to sell the house."

"If you want to experience perfection, there is Betty and then there is everyone else. There are many elements to hit that mark. She is reliable, knowledgable, analytical, experienced, pleasant, personable, detail oriented and she has a crew of trusted, experienced vendors. Betty did not spend an e
…
xtra penny of my money, unless she gets a great return on it. She surpasses what she promises. You sit back and watch her perform!"

"Betty makes the home buying and selling process a breeze. I have known her for over 15 years and have worked with her professionally many times as she helped my clients downsize from their large home to an assisted living. She provides her clients expert advice and is up to date on the most recent r
…
eal estate happenings. I can confidently refer her to my clients, knowing she will go above and beyond to provide the best service to them and hold their hand every step of the way. Give her a call...you won't be disappointed!"

"I never write reviews, but after my experience with Betty Fernandez, I felt compelled to write one. I recently was able to purchase a home in Camarillo Springs which is a highly desirable area in Camarillo, California. I truly believe I was only able to procure a place because of Betty. She is truly
…
a fighter, and in this tough and highly competitive real estate market, she is someone you need on your side. When I first met Betty, she told me that when finding a property for her client, she treats the purchase of a property for her client as if she were buying the property herself. That is exactly how she made me feel! As an older person trying to purchase a new property, the very thought was a bit frightening and definitely confusing. I knew the real estate market had changed drastically since buying my home forty years ago. My fears and trepidations soon vanished as I began working with Betty and as she helped guide me step by step through the process. Although, I relied heavily on Betty's expertise, she made it clear that she valued my input as well and that my input was very important to her. Betty truly demonstrated her professional strength, knowledge, and tenacity regarding a home inspection report which was received from the previous buyer. Betty immediately consulted her preferred inspector who found significant issues that were overlooked by the other inspector along with some other issues that were not disclosed up front. After investigating the repairs with service professionals, Betty was able to negotiate a $5,000 credit for me even when the seller said the property was sold AS IS! I'm so grateful to have had Betty as my agent. She has all the attributes you want in an agent, energy, tenacity, extremely detailed, focused, and totally dedicated to her job, a rare find! Thank you, Betty, for all your hard work. You went above and beyond for me and made it possible for me to live in the house that I knew I wanted from the moment I stepped through the door! With much appreciation, Jeanne Burns"

"The best decision I made in selling my parents' home in Leisure Village was to choose Betty as my agent. From our first meeting when she arrived prepared with a wealth of information and suggestions, and the beautiful staging she did, I knew she would do as she promised. With me living an hour awa
…
y, she took care of all of the inspections, repairs, showings, and sent me photos to keep me updated. She priced it higher than I would have expected, and escrow opened in a week, and closed a week earlier than expected. I couldn't be more happy and satisfied with her work ethic."

"Betty Fernandez was Amazing! She was attentive to every detail of the whole process. She answered all my questions and responded immediately to any of my requests, even after the sale of the house. In my opinion, Betty went beyond what most agents would do. I would recommend her to anyone who wou
…
ld like ot buy a house or property. She is the best!"